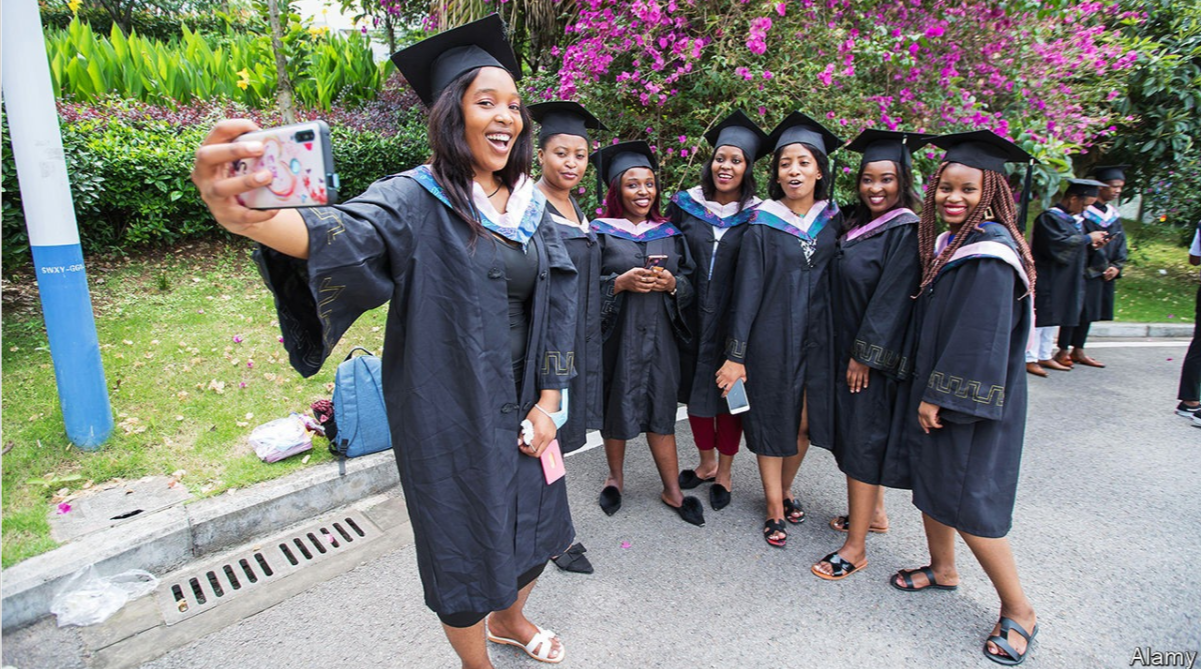 Statistics from our analysis of higher education scholarships for young people in sub-Saharan Africa have been featured in The Economist. The article highlights the effects of COVID-19 on African students studying in China.  
Our analysis addresses a clear challenge: the lack of evidence on how the $750 million spent on scholarships annually creates an impact for young people in sub-Saharan Africa.  
We set out to address this problem. Our analysis was featured in the 2020 Global Education Monitoring Report produced by UNESCO. Find out more about our work on scholarships. 
In the wake of COVID-19, the situation for students is ever more urgent. 
The article in The Economist addresses some of the challenges African university students face because of the pandemic. This includes preventing these students to go to places like China to study, limiting their opportunities and mobility. In our analysis, we also discovered that 43% of all scholarships to sub-Saharan Africa are provided by the Chinese government. 
With more than 80,000 young people from Africa studying in China before the pandemic struck, many of them have had to return home and continue their studies remotely.  
Our recent report 'Learning in Crisis' highlights lessons from the COVID-19 pandemic for university and college students and staff in sub-Saharan Africa. The digital divide is particularly concerning for many students from Africa, with a lack of access to the resources to enable them to effectively complete their courses online. 
---
For press inquiries, please email gemma@essa-africa.org  
Our work on scholarships is supported by the Schaufler Foundation.