ESSA News Round-up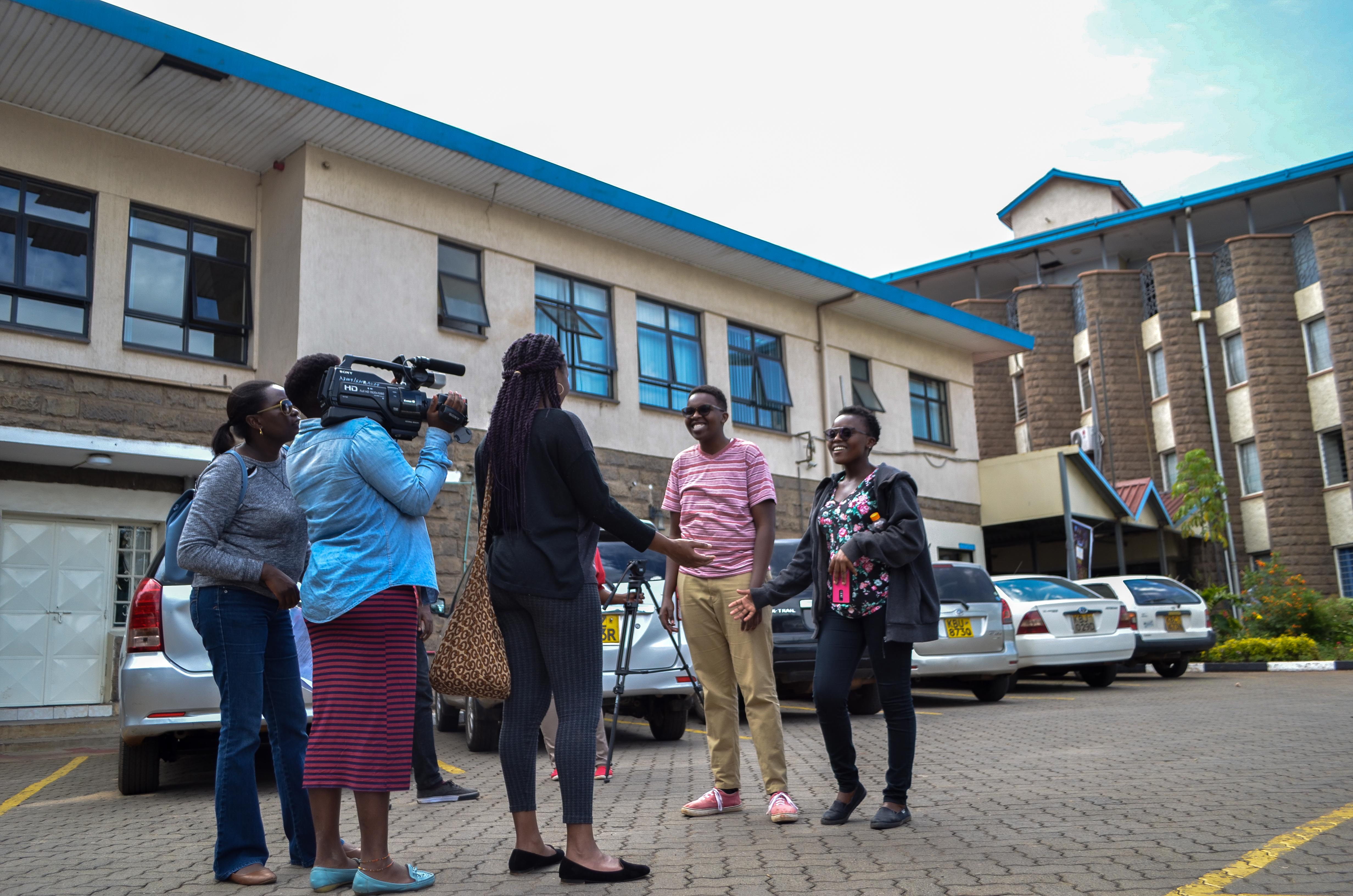 Photo: Frank Odwesso/Multi Media University, Nairobi
New Project To Transform Learning Outcomes In South Africa
South Africa lays claim to be one of the world's most unequal societies with a widening gap between rich and poor.
A new four-year project aims to reverse this trend by tackling the problem in the country's schools by introducing effective assessment and inspection systems.
The project by the Centre for Educational Evaluation and Accountability at the UCL Institute of Education starts in September. It will examine how children's learning outcomes are impacted by a range of measures like a lack of accountability and trust inside schools.
The project's researchers have highlighted South Africa's widening performance gap between rich and poor students and concludes that a lack of trust inhibits the implementation of effective assessment and inspection systems.
Dr Melanie Ehren, the project's Principal Investigator, hopes the findings will help remove some of the barriers that prevent schools from improving:
"The findings will help us better understand the conditions in which accountability leads to system improvement. ", she says,: "In particular how capacity and trust are essential enablers for external accountability to have a positive impact".
The project will explore the impact of school inspections, testing and school report card monitoring to improve educational outcomes.
The project is funded by the Economic ad Social Research Council. For further details please visit their website.
---
 African Scientists Need Funding
A survey of African science researchers has revealed that 91% of African Universities lack sufficient lab equipment for the hands-on training of undergraduates.
The survey by Seeding Labs discovered that the majority of high-calibre post-grads across the fields of biology, chemistry, computer science and engineering leave the continent once they are trained.
It concluded that Africa's scientists go abroad because the necessary infrastructure to put their skills to work is lacking in their home countries.
76% said that their home institutions lacked sufficient lab equipment to conduct their current research projects, while 93% said they lacked the equipment to pursue future research directions.
In the same survey 83% said the research grants they apply for specifically prohibit use of funds to purchase equipment or they are insufficient to cover the costs of the equipment they need.
Seeding Labs CEO Nina Dudnik commented that if Africa's current generation of scientists are provided with the resources they need they will be able to stay in their home countries, generate new knowledge and make necessary advances in areas such as health and agriculture.
Read more about Nina Dudnik's Seeding Labs programme to transform African Scientific Research at www.seedinglabs.org
---
Rwanda Champions Female Tech Stars
Roll over Miss Universe – Rwanda has ditched its traditional beauty pageant and is promoting a new competition to celebrate the brains of its female tech entrepreneurs.
After the success of Ms Geek Rwanda in 2014 the competition has now expanded to other countries in Africa.
It encourages its contestants to use technology to solve everyday problems in their communities. Ms Geek Africa this year is Salissou Hassane Latifa, aged 21 from Niger.
 Ms Latifa's winning design is an app that help communication between people caring for accident victims and the emergency services. It enable medical staff to advise on basic first aid before they arrive at the accident scene.
"Ms Geek has already changed the perception of what girls can do", says Esther Kunda of the Next Einstein Forum, a founding member of competition organiser Girls in ICT Rwanda.
Rwanda, which already leads the world in female representation in parliament, aims to achieve gender parity in information technology by 2020.
For more on Rwanda's mission to put women and girls at the heart of its technological development please read Lauren Gambino's article at www.theguardian.com
---