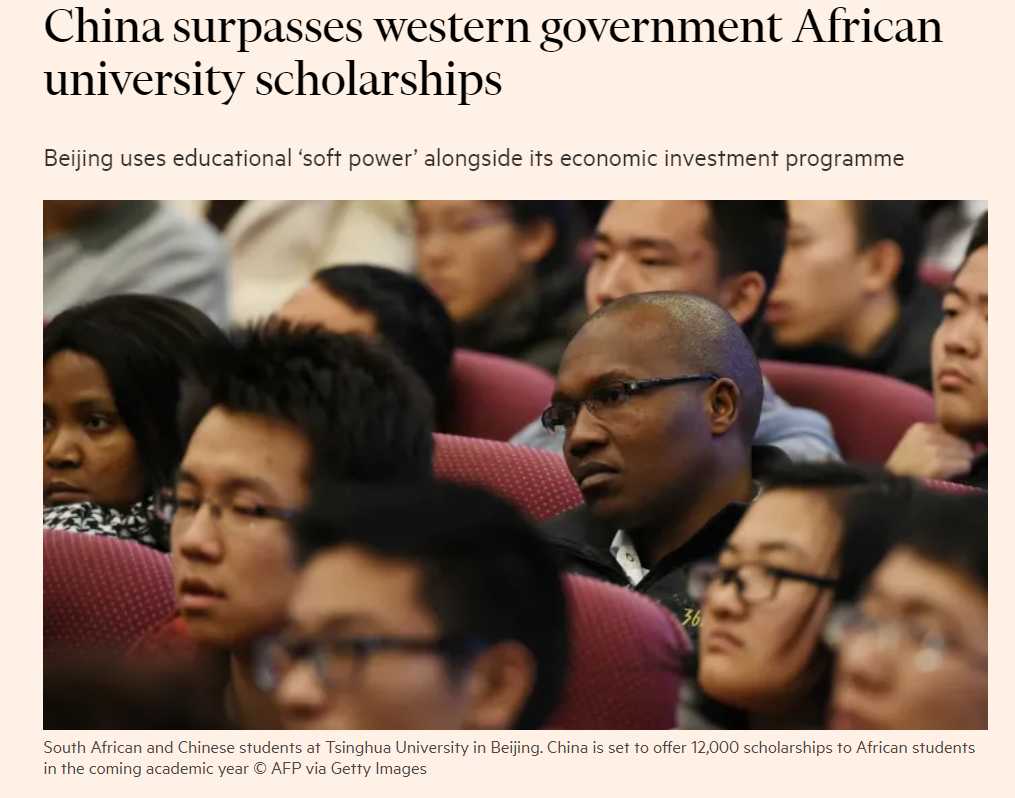 Photo: Financial Times
Our latest research on the impact of scholarships for young people in sub-Saharan Africa has been featured in the Financial Times.
Read the article 'China surpasses western government African university scholarships'
The research addresses a clear challenge: a lack of evidence to know how the $750 million spent on scholarships annually creates impact for young people in sub-Saharan Africa.
We set out to address this problem, and our work is featured in the Global Education Monitoring Report produced by UNESCO. Find out more.
We uncovered some of the biggest problems such as:
High student drop-out rates due to limited support.

High risks of fraud.

Limited support for students to find jobs after their scholarship

Limited access for disadvantaged students who need scholarships the most.
Largely, scholarships go to support university places in the funding countries rather than providing students with places in African universities. China was set to offer 12,000 scholarships to African students in the coming academic year, mostly to support study at Chinese universities.
However 80% of students stay in sub-Saharan Africa after their studies, which is encouraging as young talent will drive Africa's future. Social mobility for African students within the continent is vital to develop the continent's own education system.
Patrick Dunne, ESSA Chair, said:
"The game needs to change on the way people think about scholarships. We could get a lot more bangs for our buck. If there is much more focus on the impact, there will be more money flowing into scholarships and we will be able to see the return."
---
For press enquires please contact: gemma@essa-africa.org