Pauline Essah
Director of Research
and Programmes
Pauline Essah
Director of Research
and Programmes
About
Pauline joins ESSA from the UK's National Institute for Health Research, where she was a Senior Manager for Global Health. She oversaw the strategic use of UK Official Development Assistance funding to support partnerships between health researchers in institutions in the UK and low- and middle-income countries, particularly in Africa.
Prior to NIHR, Pauline spent nine years at the University of Cambridge, UK, where she was instrumental in establishing and managed the flagship, multidisciplinary and interdisciplinary Cambridge-Africa Programme.
She facilitated collaboration between Cambridge and African researchers and helped strengthen African PhD and postdoctoral researchers' capacity through the provision of scholarships and training/mentorship by Cambridge academics. She holds a BSc (Hons) degree in Agriculture from the University of Ghana and earned MPhil and PhD degrees in Biological Science from the University of Cambridge, UK.
In 2022, she received a Global Women in Leadership Award for her contributions to help achieve the Sustainable Development Goals in sub-Saharan Africa and the developing world over the past 20 years.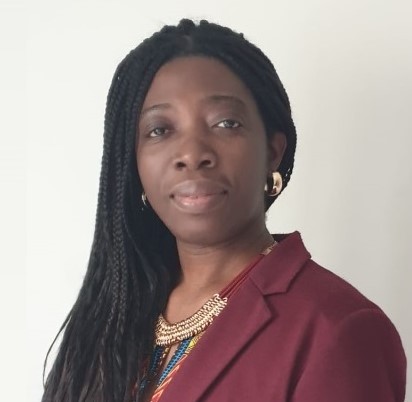 Pauline Essah
Director of Research and Programmes