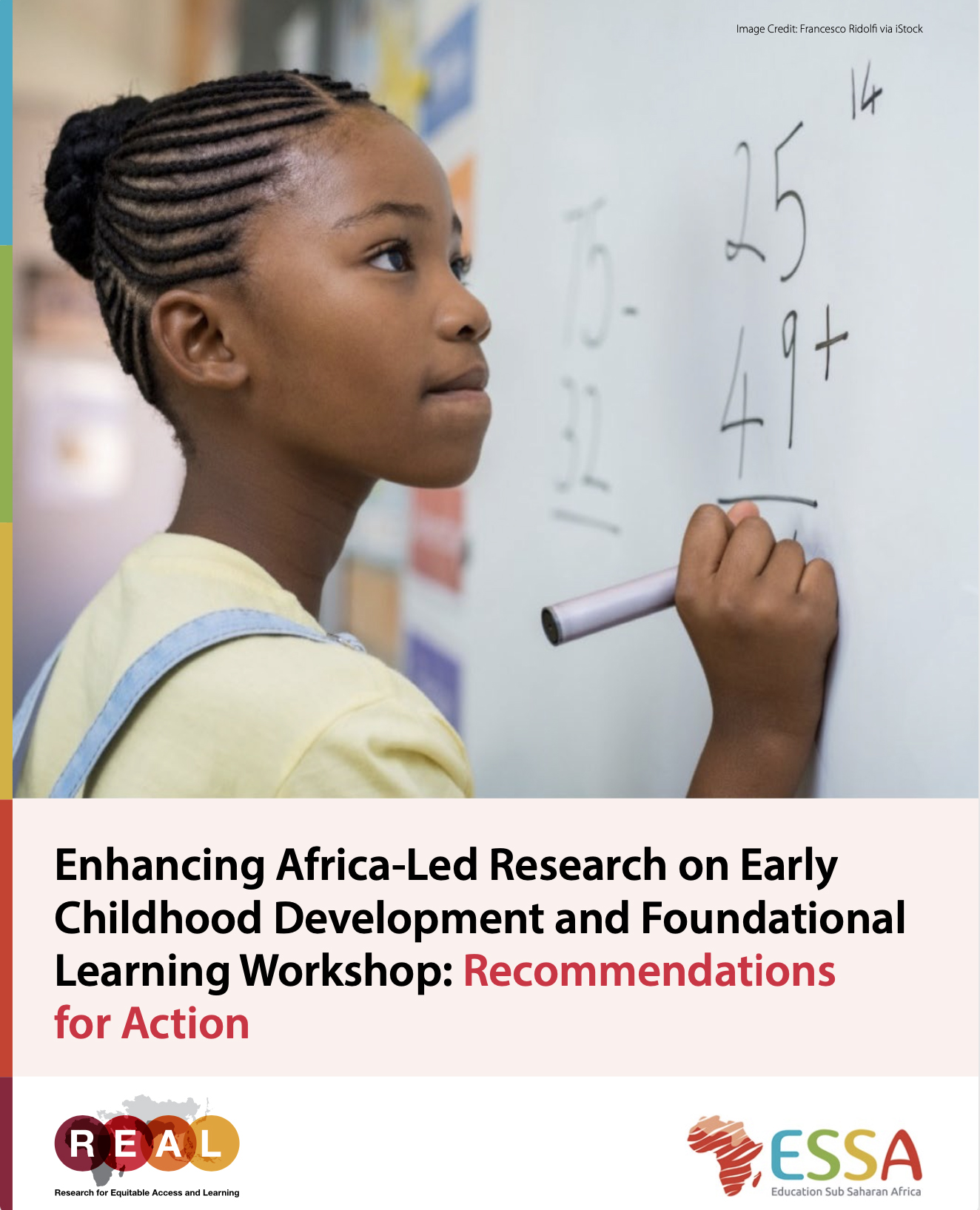 This report summarises key recommendations from a virtual workshop organised by Education Sub Saharan Africa (ESSA) and the Research for Equitable Access and Learning (REAL) Centre at the University of Cambridge on 19th April 2023, focusing on the theme: Enhancing Africa-led Research on Early Childhood Education and Foundational Learning. 
The workshop brought together more than 130 education stakeholders including researchers, funders, policymakers, and practitioners from Africa and beyond to deliberate ways to enhance Early Childhood and Foundational Learning research in Africa.
It provided a forum for presentations and discussions about:
Early Childhood Development and Foundational Learning research themes and how these relate to African policies and development agendas.

Ways to enhance South-South collaboration and networking, identify and explore potential opportunities to strengthen existing Early Childhood Development and Foundational Learning communities of practice.

The needs and priorities of Africa-based Early Childhood Development and Foundational Learning researchers and explore potential opportunities and strategies for addressing them.
This summary report builds on recommendations outlined in the detailed report from a conference organised by ESSA and the REAL Centre in June 2021, focusing on Action on Funding for Africa-led Education Research.