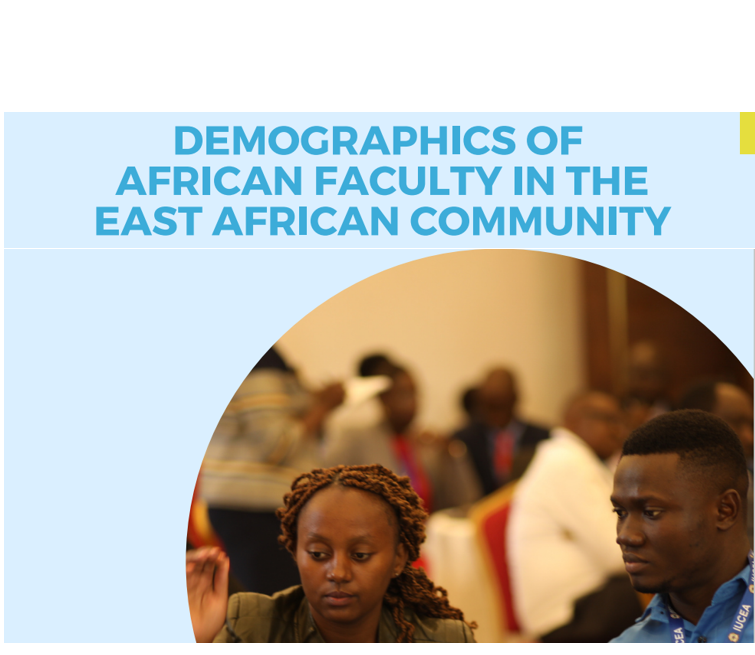 A collaborative effort involving the Inter-University Council for East Africa, Education Sub Saharan Africa, the Association of African Universities, and the Population Reference Bureau has produced a comprehensive report titled 'Demographics of African Faculty in the East African Community'.
Supported by Carnegie Corporation of New York, this study builds upon earlier research conducted in Ghana and aims to shed light on the composition of higher education faculty across East African countries.
The study comprises four main components: background research, analysis of current and future faculty demand, stakeholder engagement and dissemination of study findings, and collaborative creation of solutions to address faculty challenges. This report presents findings on the background and current status of higher education, faculty distribution, gender ratios, and student-to-faculty ratios.
The study highlighted key data challenges in the region, including varied gaps in higher education data among Partner States, a lack of up-to-date data, and insufficient capacity for data collection and management. Additionally, some Partner States lack nationally defined higher education policy norms. Furthermore, the study revealed challenges such as faculty shortages and gender inequality among faculty academic ranks and student enrollments within the Partner States.
Recognising the pivotal role of data, the study underscores the urgent need for sustainable data collection and management to drive informed decision-making and harness opportunities. Explore the full report to gain in-depth insights into the demographics of African faculty in the east African community.