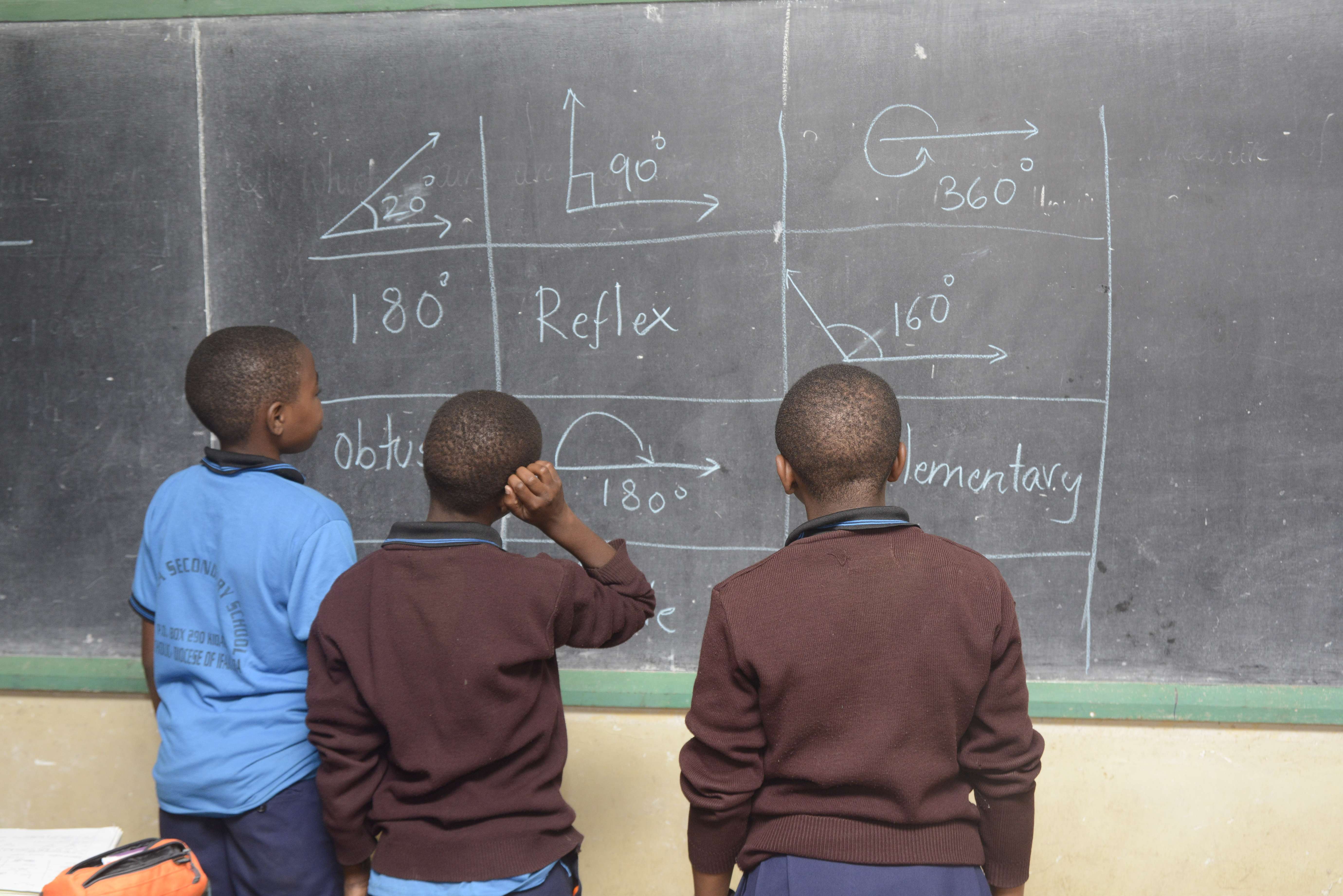 Photo: Patrick Dune
A dream has come true: The first online database of education research by researchers based in sub-Saharan Africa is online.
The memory is strong and somehow disturbing. Last time I was in Côte d'Ivoire earlier this year, I recall an Ivorian researcher on education telling me about an education official confirming that "there is no such thing as education research in Côte d'Ivoire". My reason for travelling to Abidjan was a series of meetings with the leadership of the Ivorian Association of Research on Education (AIRE, Association Ivorienne de Recherche sur l'Education), so I found that quote quite odd.
Even though such a statement is far from being heard systematically, there is an issue around the perception and visibility of African and Africa-based research on education, in Africa as well as outside the continent. Also, as one of the difficulties is to systematically access existing research, the power of research to result in positive change in education policy and practice is reduced.
Today is therefore more than an exciting moment for all of us who have worked on changing this. It is a dream that comes true on the 15th June with the launch of the first online database of education research by researchers based in sub-Saharan Africa.
The place and format for the event are exceptional: hosted by the French Development Agency at their Paris headquarters, participants from Paris-based international organisations such as UNESCO, OECD, IIEP and NGOs, all research and policy-making institutions have come together to explore what is a curated collection of over 2,000 studies from 49 countries in the region. It spans the life-course from early childhood to tertiary education, encompassing the full range of educational themes, from literacy to school feeding.
It is the partnership between Education Sub Saharan Africa (ESSA) and the Research for Equitable Access and Learning (REAL) Centre at the University of Cambridge and the support of funders and partners which has made this possible.
Nearly two years ago, and thanks to an introduction by Uta-Micaela Dürig, CEO of the Bosch Foundation, a meeting between Professor Pauline Rose, Director of the REAL Centre, and ESSA which had just been created, took place in Cambridge. In the conversation, which covered a broad range of topics, it became clear very quickly that Pauline shared ESSA's vision to raise the visibility and impact of African education research and she and her team were able to help us make that vision a reality.
"Join up, inform, inspire, and increase impact" – ESSA's dimensions came together meaningfully for the first time as a world-class research centre took up the challenge, and as ESSA was able to interest two individual donors for this endeavor.
These resources were invested to create a position at the REAL Centre, with a profile capable to co-design a research protocol and to carry out the mapping. It was a fantastic moment when Dr Rafael Mitchel joined the team in May 2017, and the project really took off.
A couple of months later, Rafael, invited as a guest, informed the ESSA Board about first quality progress, indicating his early findings about countries, priority areas and the potential of research to inform policy and practice.
It was late in 2017 that we gained the interest of what then became a fantastic partner and supporter: the Jacobs Foundation, which has developed a fascinating set of activities through their Transforming Education in Cocoa Communities/TRECC, programme in Côte d'Ivoire, and which has a strong interest in research as well. The Foundation decided to invest in the ESSA/REAL Centre partnership, and thanks to their support Rafael's post at the REAL Centre was secured for a second year, and a second researcher, Dr. Samuel Asare from Ghana, could be brought on board.
Today's launch and presentation marks an important step for this partnership, and more importantly for education research in Africa. But it is clear that there is still a long way ahead before the African Education Research Database will have become a natural place for researchers and publishers to go to. Also, populating it with the knowledge production in this space coming from other geographical – a logical next step – is an important step still to be made.
But the most important challenge ahead I believe is to contribute to making this African education research actually used by policy makers and practitioners as an evidence base, aware of local contexts and networks, to make better informed decisions.
There is top research in Africa, in education as in other domains, and there are top African researchers. This database will contribute to increase their visibility, and support policy makers in producing evidence-based policy that is based on the best research available.
---