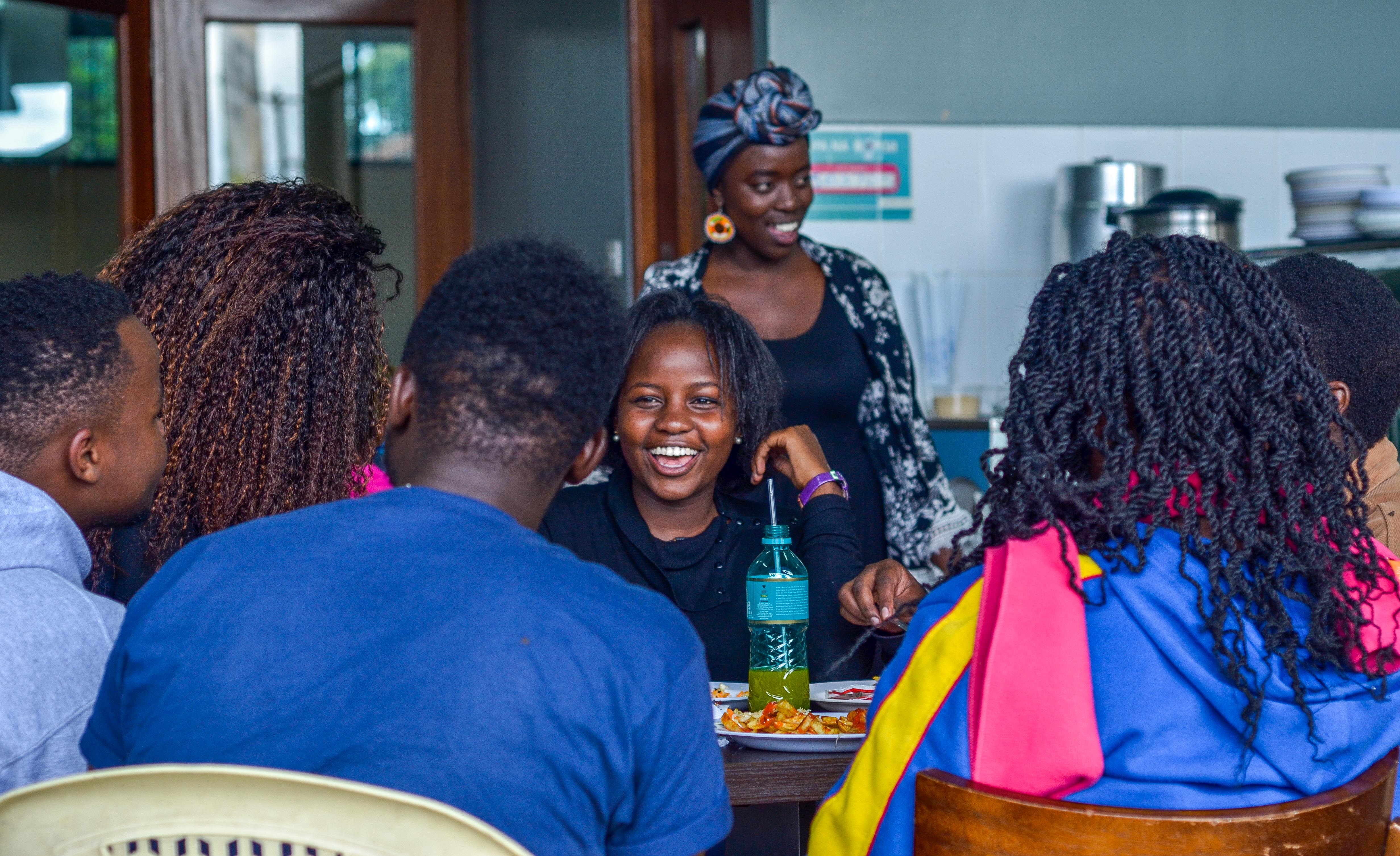 The 2019 WorldSkills competition is opening this month in the Russian city of Kazan.
The WorldSkills organisation was created in Spain in the 1950s. Today it is the world's largest body promoting vocational skills for young people around the world. Kazan will see more than 1,000 young people from some sixty countries come together to compete across a range of technical and vocational skills from bricklaying and hairdressing, to 3D printing and panel-beating.
The Russian organisers hope to match the success of the previous WorldSkills  competition in Abu Dhabi two years ago, when the Director General of the Abu Dhabi Centre for Technical and Vocational Education and Training His Excellency Mubarak Al Shamsi welcomed more than 10,000 visitors and school children. With the aim of encouraging them to choose vocational training as a viable alternative to university and academia.
The Abu Dhabi competition was an opportunity to show the world UAE's ambitions to build a globally-competitive economy based on innovation and technology.  In addition to the skills competition, Abu Dhabi also hosted a Youth Forum and provided link ups between local schools and competitors to encourage the next generation of skilled workers and entrepreneurs.
The WorldSkills organisation has many member countries in Europe, Asia and the Americas. At Abu Dhabi in 2017 the Chinese and South Koreas finished top of the medals table. However the picture in Africa is less rosy. Less than a dozen African countries competed and few medals were won.
The African Union is aware that it needs to boost vocational education if it is to create jobs for the continent's coming youth explosion which will see the population double by 2050. The AU has launched a TVET Cluster and is working closely with WorldSkills.
At the African Union's Forum on Youth Skills And Enterprises in the Digital Age in Tunisia, the AU's Commissioner for Human Resources, Science and Technology, Professor Sarah Anyang Agbor, said digital skills were at the heart of its strategy and had the potential to transform jobs across every sector of the continent's economy.
"Digital skills are now recognised as basic skills along with literacy and numeracy", she said, "although the reality is that possession of job-relevant digital skills is still a far cry away. Many young people don't have the requisite skills".
- Professor Sarah Anyang Agbor.
This leads to a mismatch in which many young Africans struggle to find jobs while Africa as a whole faces a skills shortage.
WorldSkills feels it has a big role to play to help create an army of professionally skilled young people ready to drive Africa's digital future.
In the words of Professor Agbor, the digital economy,
"presents an opportunity for tackling the youth employment challenge with a strong focus on fostering youth-led digital entrepreneurship".
"Digital skills are the starting point to making Africa become competitive, grow and prosper."
- Professor Sarah Anyang Agbor.
So how will the African Union achieve this leap forward into the digital age?
Delegates to the Forum in Tunisia heard how the AU has created a TVET Cluster to boost vocational training and is to set up a Pan African Virtual E-University to provide greater access to education through distance learning and e-learning. According to one delegate Comfort Fomede, Director at Cameroon's Ministry of Employment and Vocational Training, this will have a special focus on people living in remote and rural areas.
"TVET is the bedrock or cornerstone for driving economic growth, promoting employability, reducing unemployment and poverty and consequently creating an equitable distribution of resources".
- Comfort Fomede, Director at Cameroon's Ministry of Employment and Vocational Training.
At the heart of the TVET Cluster is a recognition that enhancing youth employability through skills development is to create a highly skilled young workforce that will improve productivity, innovation as well as entrepreneurship.
Comfort also attended a recent WorldSkills Capacity Building Workshop in Korea where Korea launched plans to engage with African countries to boost skills training. She sees WorldSkills' role in this partnership as bringing Africa a new strategy for skills training that will enable the continent to work to international standards, exposing young Africans to the international job market and encouraging professional mobility.
In Comfort's view, this will create an opportunity to transform Africa's training standards as it prepares for its coming demographic challenge that will see the continent's population double in size to create the world's largest pool of workers, larger than China or India.
"This is a wake up call for Africa. Africa can't wait for time to tell, it is time for Africa to influence the world and not only to copy from others. I'm optimistic for Africa. It has the resources that can transform the continent".
- Comfort Fomede, Director at Cameroon's Ministry of Employment and Vocational Training.
---