Despite a lack of understanding of distance learning, Ghana is opening up to the realisation that technology-mediated education is one that will open up education to new audiences across the continent.
We promote a practical, applied education, ensuring the values of leadership, innovation, flexibility, and entrepreneurship are instilled in our students. We equip and empower students to use their educational skills practically in the workplace after graduation. This benefits their careers and also the businesses they will work within once they graduate.
I feel that government and business should work in partnership, but this does not always happen at present. Lack of quality school education and associated low grades is a barrier for many people, when those students may be capable of university education if they were given the chance.
Academia also frees women from social pressures, but there are persistent barriers to education, including the global issue of us taking career breaks to start a family which is just as prevalent here in Africa; the education system should be set up to enable this without sacrificing our careers. Distance learning with its flexibility for studying at your own pace allows both men and women to balance their education, family life, and work, but only if the technology is available.
We encourage entrepreneurship and our students go on to set up businesses of their own, based on practical experience, not just theory. Internships also provide an understanding of work behavior and ethics.
Secondary education is free in Ghana, but the rapid growth in uptake is putting a strain on the system. There are two problems; pressure on infrastructure and resources alongside the student numbers. Even if students make the grade, universities will be unable to accept them as they have no space, I feel the government needs to intervene to share these students amongst private and public institutions whilst not sacrificing the quality of education – again, distance learning and technology-mediated education is key to solving this problem, especially as the quality is not inferior to face-to-face education.
Ultimately, I believe students should use their education for the good of humanity and themselves. Higher education will empower Africa to realise its true voice in global development and global economics. For far too long Africa has had all the resources yet we have not been able to use the knowledge to accelerate our development. I believe we can rise to the challenge.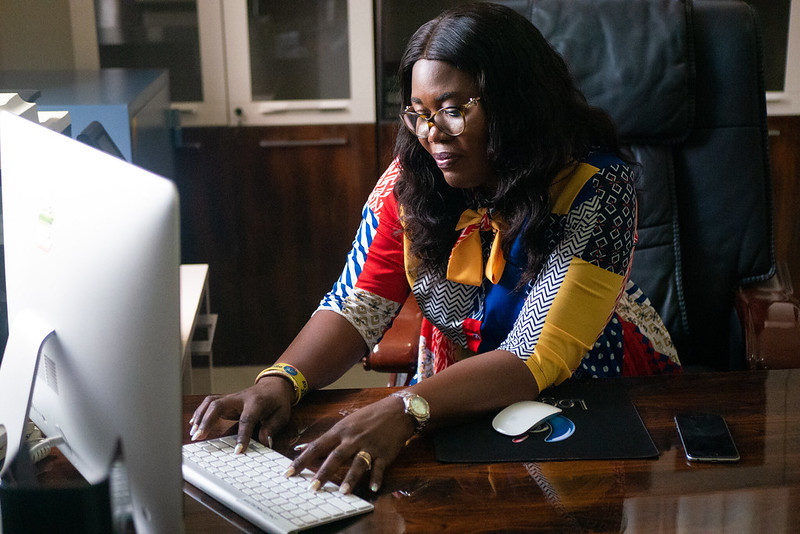 ---
Professor Goski Alabi took part in our Demographics of Faculty study, sharing vital challenges and insights to faculty challenges and the wider tertiary education system in Ghana.
Her story features in our Impact Report.