'Transforming educational outcomes in sub-Saharan Africa'
Education Sub-Saharan Africa was founded in 2016 to join up, inform, inspire, focus and increase impact for everyone investing in education in sub-Saharan Africa.
Our Contribution
"Driven by sole desire to improve educational outcomes" 

 

Being a proactive connector

ESSA is engaged in thinking about education as a whole.  The relationships ESSA has developed across many different communities enable us to not only see useful connections but to make them. For example, ESSA has connected the Association of African Universities (AAU) and Ghana's National Council for Tertiary Education (NCTE) with the Population Reference Bureau (PRB), one of the globally leading demographic institutions, and the MASTERCARD FOUNDATION to conduct pioneering work on the demographics of faculty.

Driving knowledge into action

Knowledge only has real value when it drives action and informs impact. At ESSA we want those operating in the education space to have easy access and free knowledge to enhance investment and policy decisions.  We will do this through joining up and inspiring those we work with directly and indirectly and by highlighting what has proven to be effective to increase impact.

ESSA cooperates with African researchers and the REAL Centre  (Research for Equitable Access and Learning) at University of Cambridge . Having learnt that there was no "one place to go" for research on Education in sub-Saharan Africa undertaken by Africa-based researchers the REAL Centre and ESSA are creating it. There are few opportunities for education researchers based in Africa to get together and collaborate. An excellent example of researchers who have established comprehensive exchange and ongoing cooperation is AREB - Atelier de Recherche sur l'éducation au Burkina Faso. ESSA has supported their conference: "L'éducation au Burkina Faso: progrès, défis actuels et perspectives" in November 2017.

Building the 'go to' Knowledge Hub for everything related to 'Education in sub-Saharan Africa'

Where can you go to find the most useful and relevant research on education in sub-Saharan Africa to inform policy and practice?  Where can you discover what governments, NGO's, corporates and others are doing in the space?  What are the key statistics?  Which are the most effective models for what you are thinking of doing?  At the moment there is no obvious place to discover these and other potentially useful information.  Knowledge is highly fragmented and can be hard to find but ESSA wants to change this.

Step-by-step we want to create the 'internet of education' in sub-Saharan Africa making it a magnet for those wishing to share and publicise their work and experiences.  We have already made rapid progress in mapping the space ahead of launching our digital platform.   

ESSA contributes to attaining the United Nations' Sustainable Development Goals (SDG) and is in alignment with the African Union's Continental Education Strategy for Africa 2016-2025 (CESA).

Inspiring and leading capacity and capability transformations

Demographics, changes in technology and ever-increasing expectations have dramatic implications for everyone involved in delivering high quality education which are both exciting and daunting.  In this way ESSA will contribute to the significant priority of building both capacity and capability.

Building on effective existing programmes and creating new programmes requires significant effort and investment. ESSA will play a role in this through inspiring and connecting those who can provide highly effective solutions and resources with those who need them.
Our principles
In order to achieve maximum impact our approach is based on the following principles:
Impact
ESSA's fundamental aim is to contribute to transforming educational outcomes in sub-Saharan Africa. Given the nature and variety of our work and the range of timescales involved, there is no one simple impact measure or set of metrics that will neatly summarise our contribution. However, every project or activity we undertake has clear goals and individual measures of success.
Through our website and from next year's annual impact report we will summarise our impact in aggregate as well as in detail for each project or activity.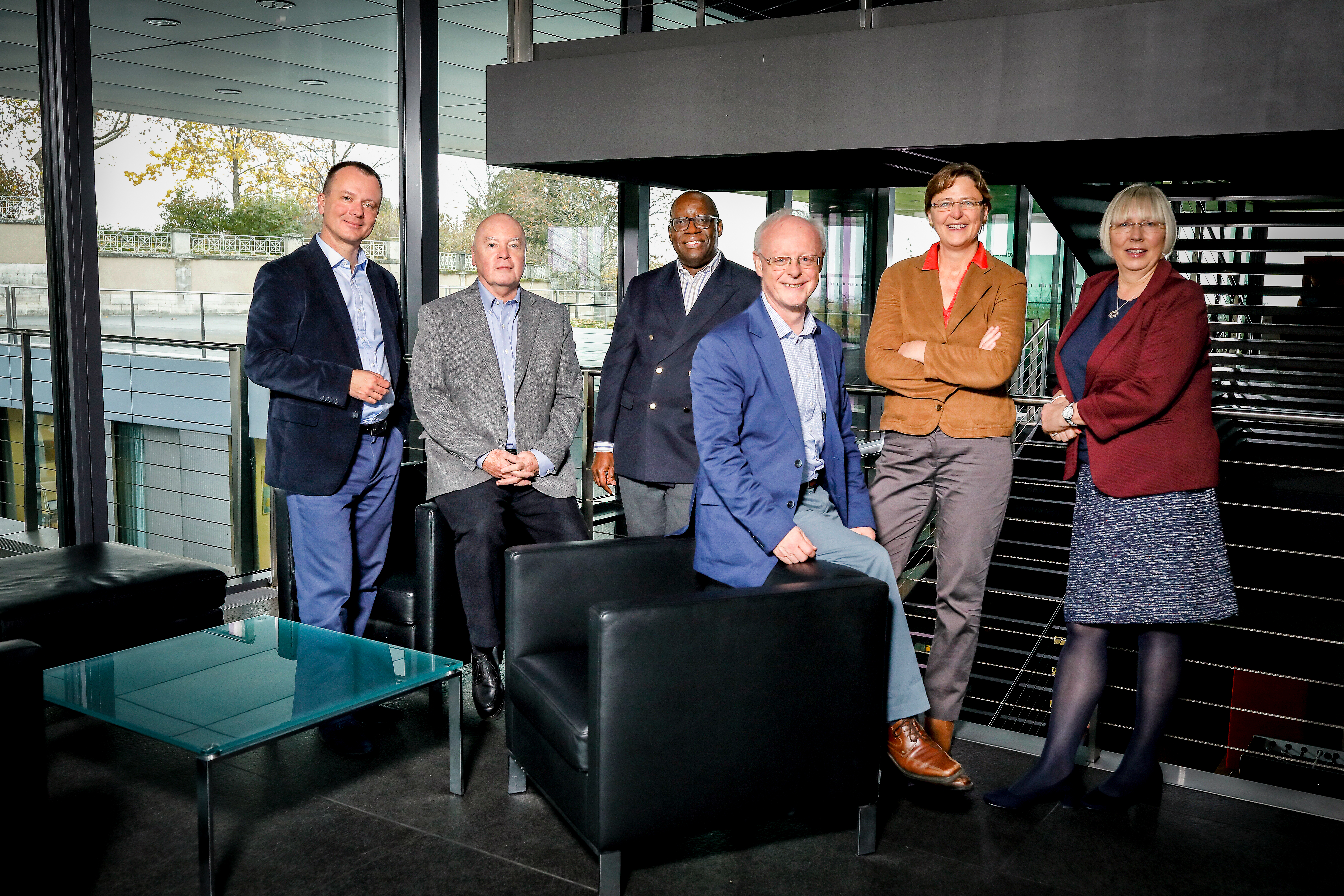 Governance
ESSA is registered as a UK charity (Registration:1166958) and is regulated by the UK Charity Commission. Our Board of trustees is focussed on ensuring that ESSA has the right strategy, resources and governance to fulfil our objectives.