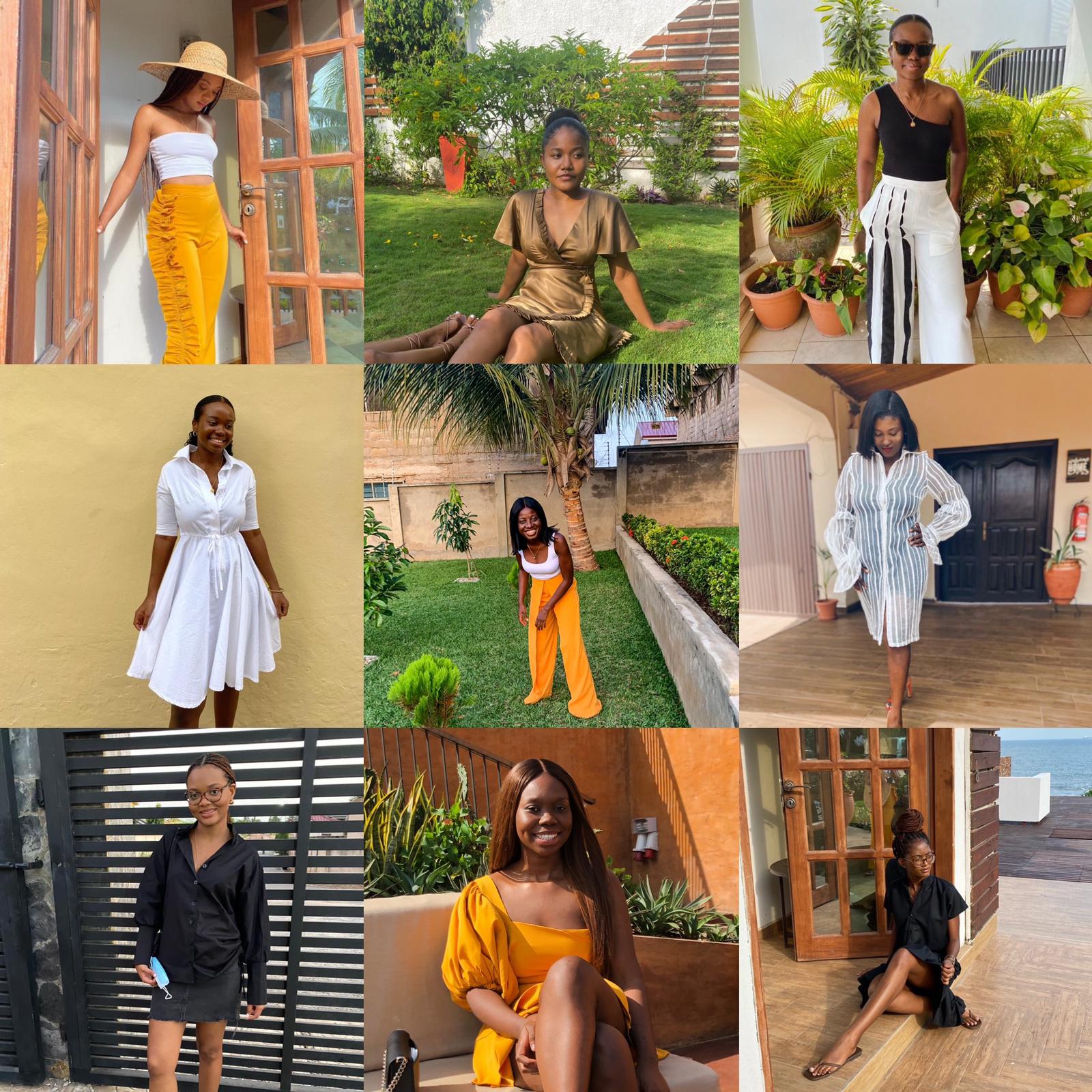 I started Isla a little over a year ago, after spending more than a year contemplating and toying with the idea of starting this business. This dream of mine was on my mind and in my heart every day for over a year. I finally took the plunge in March of 2019 when I started taking the steps towards making it a reality. It wasn't until December 2019 that I finally launched my website. A day I'll never forget.
Isla is an online retailer for Ghanaian womenswear brands, which offers customers exclusive access to one-of-a-kind pieces from these various brands. Now, we carry 9 brands on our website, 8 of which are for clothing, and 1 being for turbans and headscarves. I came up with the idea for Isla 3 years ago as I was struggling to find something to wear for my cousin's wedding. As I was looking through all these different pages and websites, I kept thinking of how convenient it would have been if there was a Ghanaian website that hosted a plethora of brands to shop from. As someone who loves fashion, I wanted to make the shopping experience easier and more enjoyable for the Ghanaian woman. Rather than spending so much time scouting through numerous Instagram pages, they could just visit a website which would take care of all their outfit needs - from accessories to shoes.
Even though I knew starting a business wasn't going to be a walk in the park from what my parents had told me, I didn't foresee the frustration, stress and anxiety awaiting me. There were - and still are - some days where it felt like everything was just not going my way, as people disappointed me and my tight deadlines weren't met.
There have been so many times when my plans have been thrown out the window as my expectations and reality just weren't matching. What I am constantly reminded of on this journey of entrepreneurship is the need to be resilient and persistent; to continue working hard despite the many obstacles that may pop up.
According to the Mastercard Index of Women Entrepreneurs 2020, Ghana has the third highest rate (36.5%) of women-owned businesses in the world. Even though this figure ought to be higher, Ghana's ranking doesn't surprise me in the least as I've come across so many talented and hardworking female business owners. 
It warms my heart so much seeing so many women like me making strides in their businesses and going after their dreams. I've been so blessed to meet incredible women in my journey so far who have poured so much into my business: women who have advised me based on their own experience in business and fashion, who have shopped on my website non-stop and who are always quick to offer kind and encouraging words.
Running a business is far from easy. However, I have realised that running a business with the right support system that guides the innate passion you have to create the change you desire to see in the world, makes all the difference. So, find your passion and move from there. 
To continue following me on my journey, visit https://www.islawoman.com/
---
Krista Cecille Samson is the Research and Communications Assistant at ESSA.